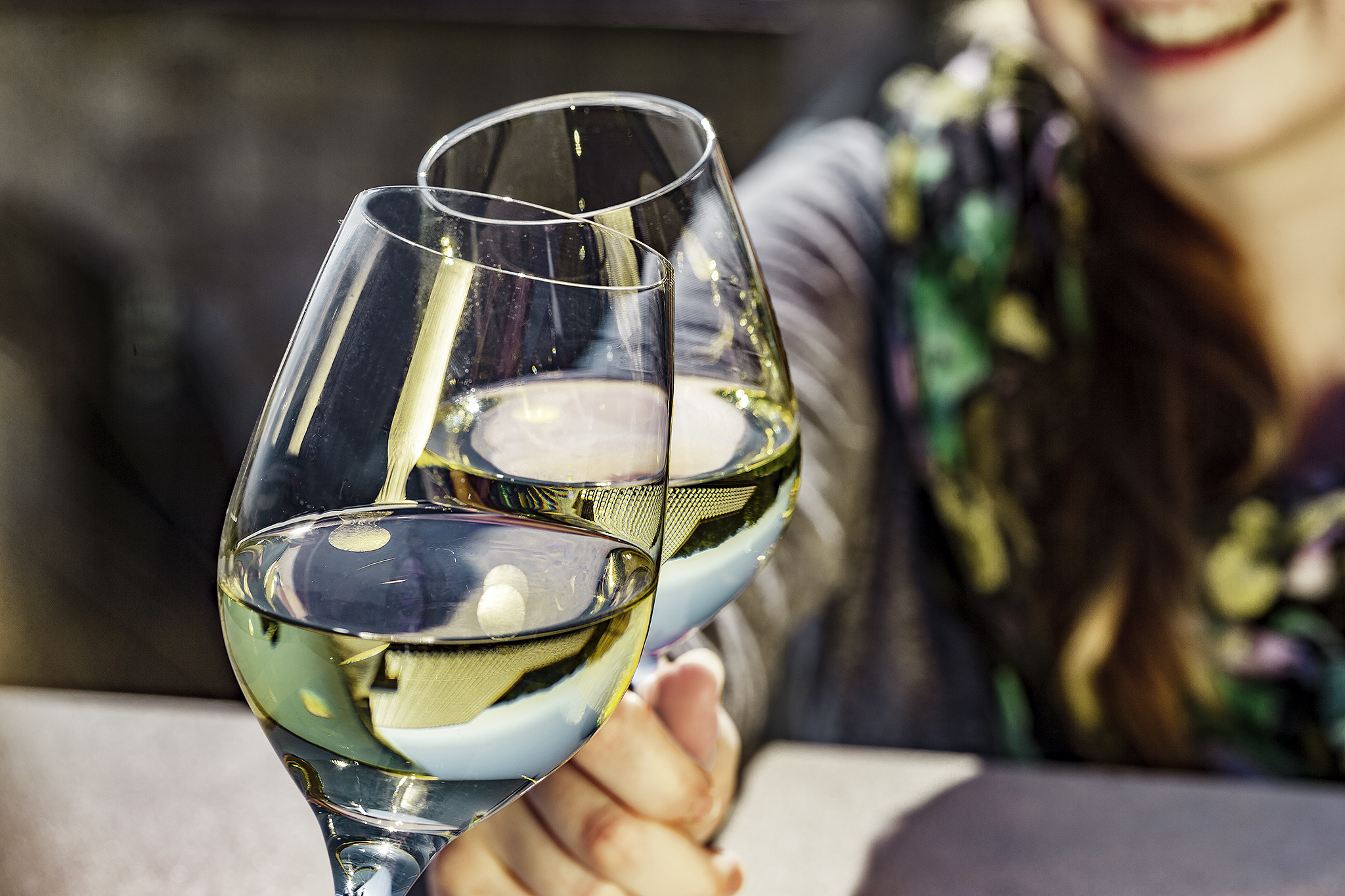 Amenities
✅ Wines by the Glass
✅ Pets Allowed*
✅ Patio
✅ Fireplace
✅ Wheel Chair Accessible
✅ Wine Club
Varietals
✅ Cabernet Sauvignon
✅ Chardonnay
✅ Gamay Noir
✅ Gewürztraminer
✅ Grüner Veltiner
✅ Lagrein
✅ Malbec
✅ Malvasia
✅ Bianco
✅ Merlot
✅ Nebbiolo
✅ Petit Verdot
✅ Pinot Bianco
✅ Pinot Grigio
✅ Pinot Noir
✅ Refosco
✅ Riesling
✅ Sangiovese
✅ Sauvignon Blanc
✅ Schiopettino
✅ Syrah
✅ Teroldego
✅ Tocai Friulano
*on patio, leashed
Mari Vineyards
Mari Vineyards uses cutting-edge techniques to craft its traditional Italian style red and white wines. The winery features a 3,000 square foot cave buried more than 10 feet underground – the first wine cave of this scale and depth in Northern Michigan. This unique environment keeps the wines at an ideal 55 degrees. At ground level, the winery features a spacious tasting room and outdoor patio.
Wine Tasting
Our Tasting Room offers a classic wine tasting experience complete with artisanal woodworks and a view of our Bella Vista Vineyard and East Grand Traverse Bay. Tastings are the perfect way to sip through our current selection while learning about each wine's story with our knowledgeable servers. Tasting reservations last 50 minutes and allow groups of up to four people to try five different estate wines of their choice for $12. Reservations may be made here.
Relax with Wine by the Glass, Flights, and Food
Looking for a self guided experience? Sink into an armchair and enjoy wine by the glass, tasting flights, and charcuterie boards in our spacious Tasting Room, or come bundled up to take in bay views near one of our warm fire pits or stand-up heaters. Enjoy first come table service for groups of up to six guests. Outdoor seating is subject to availability and weather conditions.
Gather on Our Mezzanine – Perfect for Larger Groups
(November – April only)
Interested in bringing more than four guests to taste with us? Curious about what goes on behind the scenes? Our Mezzanine Tasting is a perfect choice for larger groups seeking a private tasting experience. Head below the Tasting Room to enjoy a view of our production facility while you taste six pre-selected Mari wines poured by a private server for 75 minutes. This experience is open to groups of five to twenty people. The Mezzanine Tasting is $20 per person with an automatic 20% gratuity applied. Reservations may be made here.
Explore Our Building on a Private Tour
Groups of up to twelve have the opportunity to travel through various areas of our 31,000-square foot facility to learn more about our individual winemaking process and the magic behind our one-of-a-kind wines. The $30 fee covers the full 45 minute Private Walking Tour; no wine or food is included. Guests are welcome to purchase a glass of wine before their tour starts to enjoy while on the tour. Those who reserve our Private Walking Tour will get the exclusive opportunity to make a reservation for a Founders Room Tasting. See below for more details. Reservations may be made here.
End Your Tour With a Private Founders Room Tasting
Join us for a one-of-a-kind tasting experience! Our Founders Room Tasting is an intimate and warm atmosphere overlooking our outdoor Terrace and Patio, our Bella Vista Vineyard and East Bay. Groups of up to twelve guests will taste six wines paired with one artisanal charcuterie board per four guests, guided by a highly educated member of our staff. This experience lasts 50 minutes and is $35 per person. It is ONLY bookable to guests who have already booked a Private Walking Tour.
Please refer to each of our individual experiences to learn more about maximum group sizes. If you have a larger group, make sure to check out our Mezzanine Tasting experience.

Events Search and Views Navigation
No matching events listed under Mari Vineyards. Please try viewing the full calendar for a complete list of events.
| | |
| --- | --- |
| Monday | 11:00 AM - 5:00 PM |
| Tuesday | 11:00 AM - 5:00 PM |
| Wednesday | Closed |
| Thursday | 11:00 AM - 5:00 PM |
| Friday | 11:00 AM - 6:00 PM |
| Saturday | 11:00 AM - 6:00 PM |
| Sunday | 11:00 AM - 5:00 PM |