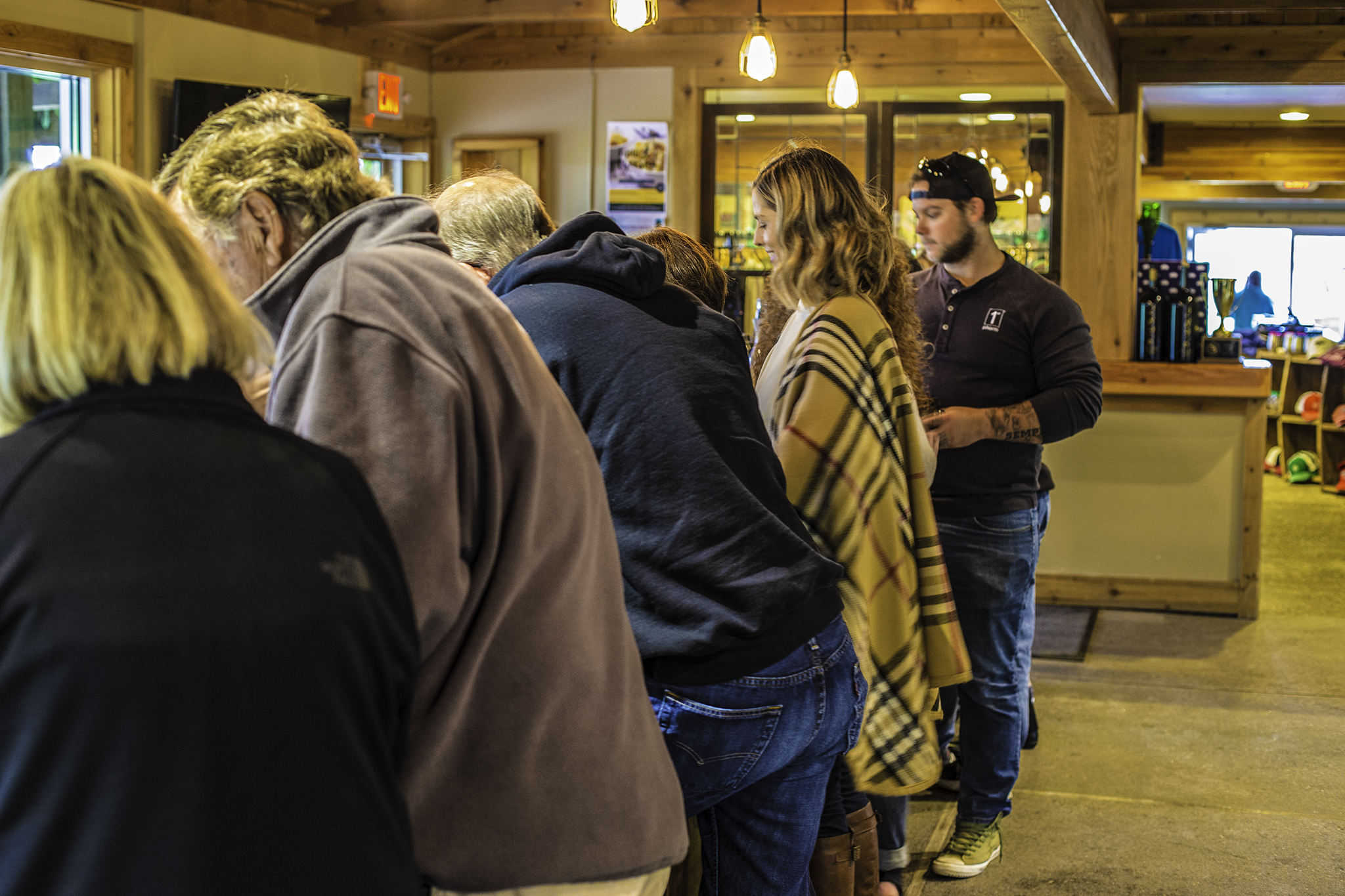 Amenities
✅ Wines by the Glass
✅ Cider
✅ Pets Allowed*
✅ Wines by the Glass
✅ Yard Games
✅  Kid-Friendly
✅ Wheel Chair Accessible
Varietals
| | | |
| --- | --- | --- |
| ✅ Brut Rosé | ✅ Sparkling Chardonnay | ✅ Sparkling Riesling |
| ✅ Pinot Secco | ✅ Chardonnay | ✅ Riesling |
| ✅ Gewurztraminer | ✅ Pinot Noir | ✅ Cabernet Franc |
| ✅ Shiraz | ✅ Pinot Blanc | ✅ Merlot |
| ✅ Ice Apple Cider | ✅ Cherry Port | ✅ Apple Port |
| ✅ Spiced Cherry | ✅ Hard Cider | ✅  Pinot Grigio |
| ✅ Cabernet Sauvignon | | |
*On patio, lawn, and pavilion, must be leashed
About Bowers Harbor Vineyards
Bowers Harbor Vineyards produces over 30 wines and ciders, and thanks to its skilled and sociable staff, they feature them in a welcoming, non-intimidating environment. The winery offers vineyard tours, wine dinners, free wine club membership, and even a dog-friendly patio for enjoying the amazing views of the vines.
.Open for outdoor seating, wines by the glass, and wine flights, as well as curbside service for bottle and growler sales. The indoor tasting room is currently open to wine club members only.
Reservations guarantee customers a seated table, weather permitting. Seating may be available in a covered area during inclement weather, however space is limited. Walk-ins are accepted.
A few housekeeping details:
– We are currently offering wine by the glass and wine flights on the lawn/firepits/barrel areas (no tastings or tours). All seating is 100% outside.
–You will be greeted by a host/hostess at our flowered walkway/patio bar. If you arrive late, your reservation time will be shorter. If you are more than 10-minutes late, we reserve the right to cancel your reservation.
– No cash sales. Card only.
– No more than 4-8 people at a table depending on table design. Groups of 8 or more will be split up.
– We have staff dedicated to cleaning and sanitizing.
– Outdoor restrooms are available for guests.
No more than 6 people at a table (groups of 7+ will be split up). CLICK HERE to book your 50-minute table reservations.
[tribe_events view="list" category="bowers-harbor-vineyard"]
| | |
| --- | --- |
| Monday | 11:00 AM - 6:00 PM |
| Tuesday | 11:00 AM - 6:00 PM |
| Wednesday | 11:00 AM - 6:00 PM |
| Thursday | 11:00 AM - 6:00 PM |
| Friday | 11:00 AM - 7:00 PM |
| Saturday | 11:00 AM - 7:00 PM |
| Sunday | 11:00 AM - 6:00 PM |