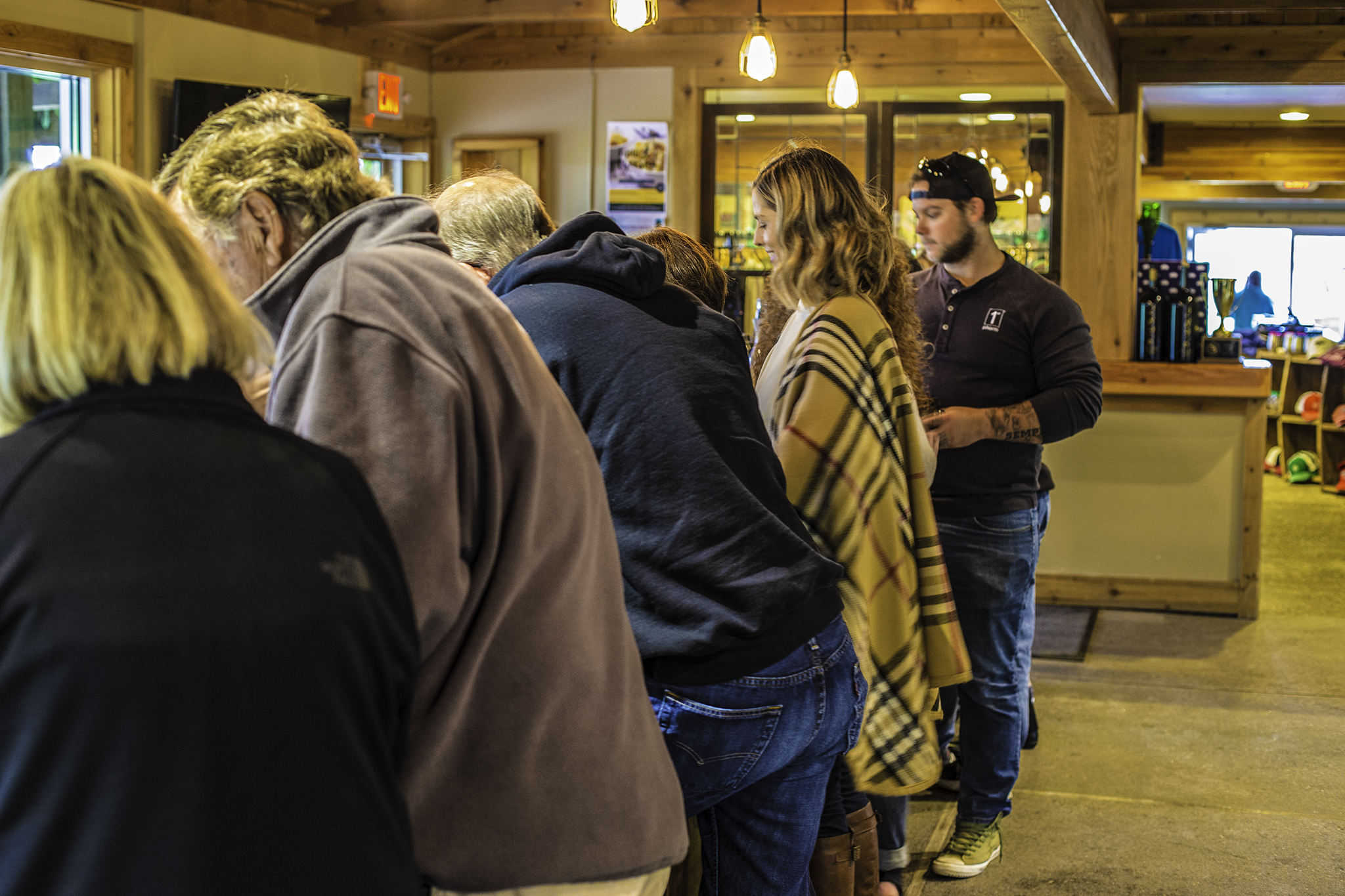 Amenities
✅ Wines by the Glass
✅ Cider
✅ Pets Allowed*
✅ Wines by the Glass
✅ Yard Games
✅  Kid-Friendly
✅ Wheel Chair Accessible
Varietals
✅ Brut Rosé
✅ Sparkling Chardonnay
✅ Sparkling Riesling
✅ Pinot Secco
✅ Chardonnay
✅ Riesling
✅ Gewurztraminer
✅ Pinot Noir
✅ Cabernet Franc
✅ Shiraz
✅ Zinfandel
✅ Merlot
✅ Ice Apple Cider
✅ Cherry Port
✅ Apple Port
✅ Spiced Cherry
✅ Hard Cider
*On patio, lawn, and pavilion, must be leashed
About Bowers Harbor Vineyards
Bowers Harbor Vineyards produces over 30 wines and ciders, and thanks to its skilled and sociable staff, they feature them in a welcoming, non-intimidating environment. The winery offers vineyard tours, wine dinners, free wine club membership, and even a dog-friendly patio for enjoying the amazing views of the vines.
Open for outdoor seating, wines by the glass, and wine flights, as well as curbside service for bottle and growler sales. Indoor tasting room is currently closed to guests and we are not doing wine tastings at this time. 
CLICK HERE to book your 1-hour table reservation. *Please keep in mind that all of our outdoor table reservations are weather depending as we cannot guarantee a dry seat if it rains. 
We have been working hard on training our staff on the "new normal", making sure we have adequate tables and spacing, following the state-mandated guidelines, etc., to ensure that this is not only an enjoyable experience for you and our staff, but that safety remains our top priority. Please be patient with us as we navigate our re-open plan.
A Few Housekeeping Details:
We are operating at 50% capacity or less with seating by reservation only.
You will be greeted by a host/hostess at our flowered walkway at your reservation time. If you arrive early, please wait in your car, and if you are late, your reservation time will be shorter. 
No cash sales.
No more than 6 people at a table (groups of 7+ will be split up).
We will not be offering tastings, private tastings, private tours, walking tours, or food service at this time. Guests are not permitted to bring outside food or beverages on site.
All seating is 100% outside.
No guests will be permitted in the tasting room.
Outside restrooms will be available for guests.
Separate entrance and exit to the pavilion.
All BHV staff will be wearing face masks.
Guests must be wearing a face mask when placing & receiving orders and walking to your table but you do not have to wear it at your table.
We have staff dedicated to cleaning and sanitizing.
All tables will be set at least 6-feet apart, and guests will not be allowed to move tables.
No more than 6 people at a table (groups of 7+ will be split up). CLICK HERE to book your 50-minute table reservations.

Upcoming Events
Events Search and Views Navigation
There were no results found.
| | |
| --- | --- |
| Monday | 11:00 AM - 6:00 PM |
| Tuesday | 11:00 AM - 6:00 PM |
| Wednesday | 11:00 AM - 6:00 PM |
| Thursday | 11:00 AM - 6:00 PM |
| Friday | 11:00 AM - 7:00 PM |
| Saturday | 11:00 AM - 7:00 PM |
| Sunday | 11:00 AM - 6:00 PM |

This error message is only visible to WordPress admins
There has been a problem with your Instagram Feed.
Error: No posts found.